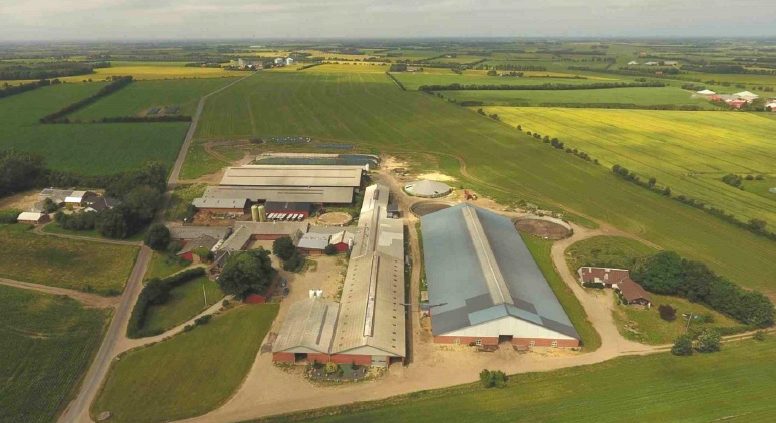 Svendborg, Denmark, 10 January 2019, 02.30pm – FarmCompany A/S continues its capital deployment with the acquisition of a dairy farm consisting of 545 hectares and production facilities in the Esbjerg region in the south-west of Denmark.
"Our latest acquisition establishes our fifth farm cluster in the country and increases FarmCompany's area significantly, allowing us to kick-off 2019 with a total of 1,605 hectares under management." confirmed the Chairman of FarmCompany A/S, Mr. Jens Ohnemus.
"In addition, we are thrilled to count Ms Connie Linde, awarded "Young farmer of the year 2016", as operating manager of the dairy farm that holds approximately 1,200 heads of the Holstein breed." continued Mr. Ohnemus.
"Ms Linde's exceptional expertise in the field of dairy production will contribute to the overall corporate value creation. FarmCompany continues its efforts to address the U.N. Sustainable Development Goals, in this case by bringing forward the goal of gender equality" concludes Mr. Ohnemus.
About FarmCompany
FarmCompany is a sustainable agricultural investment company, with the vision to become the premier Danish agricultural company focused on the management of high-quality farms and farm-related properties. The company owns and manages 3,970 acres / 1,605 hectares across Denmark and holds an AA credit rating.
For further information, please visit FarmCompany's website: https://www.farmcompany.dk
https://farmcompany.dk/wp-content/uploads/2019/01/Arre-cluster.jpeg
533
776
FarmCompany
https://farmcompany.dk/wp-content/uploads/2021/08/farmcompany-logo-340.png
FarmCompany
2019-01-10 15:48:00
2019-01-10 15:48:00
Acquisition of Danish dairy farm with 545 hectares