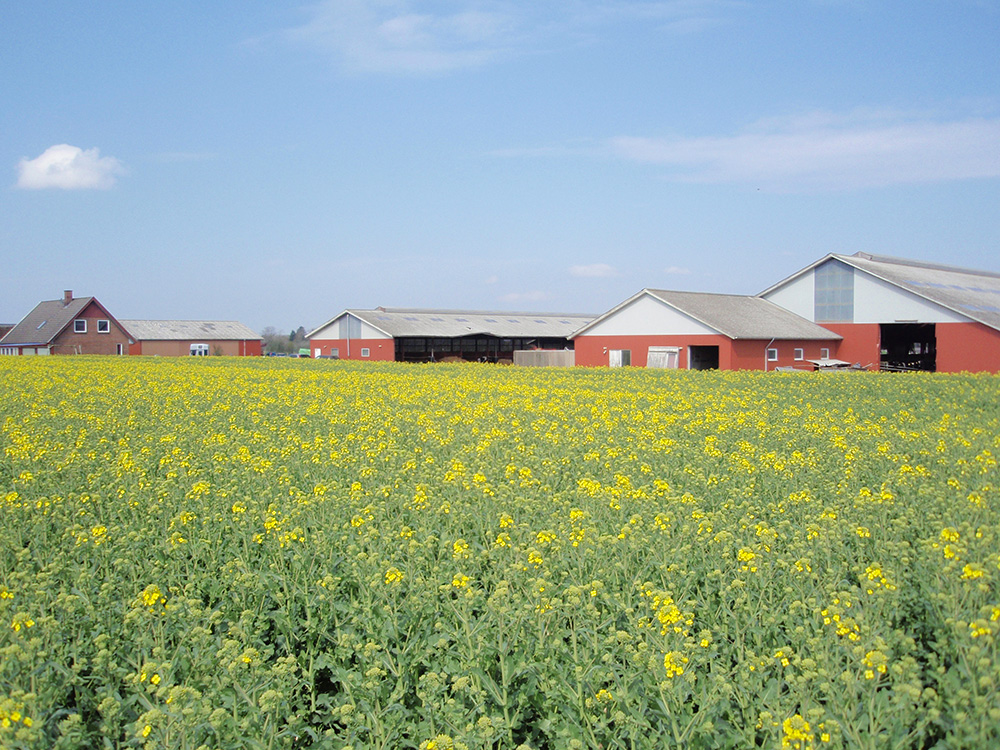 Protein-and crop producing cluster of 441 hectares.

Key features
Cluster established in 2016.
Total farmland area under management of 441 hectares.
Cluster activity : Diversified crop rotation, mainly wheat, barley, grass and rapeseed, as well as potatoes. Farm facilities allow for protein production of up to 2'000 calves / year.